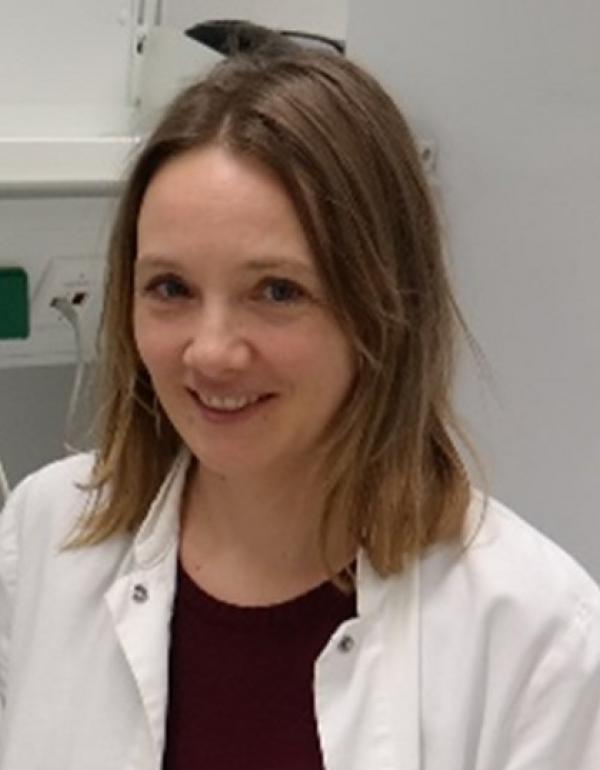 Anja Wilmes
Assistant Professor Vrije Universiteit Amsterdam (VU Amsterdam)
OpenTox Virtual Conference 2022 
Temporal transcriptomics analysis of iPSC-derived renal cells treated with amiodarone, doxorubicin, sodium arsenate, rotenone, and tunicamycin
Paul Jennings 1, Giada Carta 1, Pranika Singh 2, Daniel da Costa Pereira 1, Anita Feher 3, Andras Dinnyes 3, Thomas E Exner 4 and Anja Wilmes 1
Division of Molecular and Computational Toxicology, Department of Chemistry and Pharmaceutical Sciences, Vrije Universiteit Amsterdam, The Netherlands. 
Edelweiss Connect GmbH, Technology Park Basel, Hochbergerstrasse 60C, 4057 Basel, Switzerland  
BioTalentum Ltd, Aulich Lajos Street 26, Gödöllő 2100, Hungary
Seven Past Nine d.o.o., Hribljane 10, 1380 Cerknica, Slovenia
Transcriptomics are becoming important tools in the development of New Approach Methods (NAMs) for the prediction of cellular toxicity. Most studies report gene expressions changes in response to 24 h or longer exposure times and relatively few studies exist that report on temporal effects of gene regulations prior to 24 h of compound exposure. In this study, we report time-dependent changes in gene expression levels in iPSC-derived renal proximal tubular-like cells treated with five compounds: amiodarone, doxorubicin, sodium arsenate, rotenone and tunicamycin, using TempO-Seq transcriptomics over a temporal time course between 1 and 24 h. Additionally, the TGFβ-type I receptor kinase inhibitor GW788388 was used as a negative control. Cellular stress response pathway analysis could show the induction of several pathways, including the Nrf2 oxidative stress response, the unfolding protein response, the p53 pathway and the metal stress response pathway. Changes in gene expression levels were often detected much earlier than 24 h after exposure and included HMOX1, ATF3, DDIT3 and several MT1 isotypes. As expected, GW788388 did not have an impact on genes within these stress response pathways above. Interestingly, deregulation of genes involved in TGFβ inhibition, including CYP24A1, SERPINE1 and WT1 could be shown after GW788388 treatment. This study supports the usefulness of iPSC-derived renal cells for the prediction of cellular toxicity and reports on the temporal and early effects of important genes that are involved in cellular stress response pathways.
The project was funded by a Marie Sklodowska-Curie Action - Innovative Training Network, entitled in3, under grant no. 721975.
CV: Anja Wilmes completed her Ph.D. in Cell and Molecular Biology at the School of Biological Sciences at Victoria University of Wellington in New Zealand in 2008. She then started working as a PostDoc at the Medical University of Innsbruck, Austria in the Division of Physiology in the group of Prof.  Jennings, where she used integrated omics to study nephrotoxicity in human proximal tubular cells. In 2013, she started working with induced pluripotent stem cells (iPSC) within the  StemBANCC consortium and developed methods to drive iPSC into renal cell types, including proximal tubular cells and podocytes. In 2016, she completed her habilitation (venia docendi) in physiology with the title "Molecular investigations of chemical stress induction in the renal proximal tubule". Since 2018, she is working as an Assistant professor at the Vrije Universiteit  Amsterdam to continue her work to develop iPSC-derived cell models for toxicity testing with a  focus on the development of human screening models for personalized medicine and toxicity. She is currently involved in several large consortia, including the EU projects EU-ToxRisk and RISK HUNT3R and the Dutch project VHP4Safety. Other individual projects include the replacement of  Matrigel (Stiftung Set project) and the development of iPSC-models for studying mitochondria toxicity (Stiftung Pro-Care project).