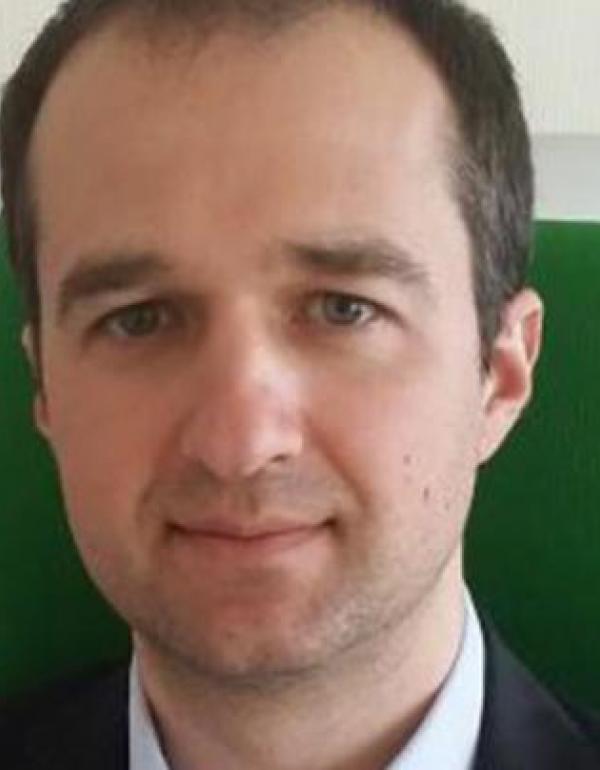 Lucian Farcal 
Scientific Project Manager at Edelweiss Connect
Dr Lucian Farcal studied veterinary medicine at the University of Agricultural Sciences and Veterinary Medicine in Cluj-Napoca (Romania) and he received the PhD degree at the same University in 2009.
After the doctoral studies, he worked as a scientific officer at the European Commission's Joint Research Centre in the area of alternative methods to animal testing with a focus on the respiratory system, followed by a postdoc and project management position at Karolinska Institutet in the area of nanosafety research. His scientific interest is focused on the development and optimisation of alternative methods (in vitro and in silico) and integration of 3Rs principles into testing strategies, as well as using the knowledge management process as a support tool in these areas.
OpenTox 2022 Virtual Conference 

Safe and sustainable by design chemicals and materials - a framework  for the definition of SSbD criteria 
Lucian Farcal, Carla Caldeira, Irantzu Garmendia, Lucia Mancini, Davide Tosches, Antonio Amelio,  Kirsten Rasmussen, Hubert Rauscher, Juan Riego Sintes, Serenella Sala 
Within the European Green Deal, the Chemicals Strategy for Sustainability (CSS) identified a number of  actions to reduce negative impacts on human health and the environment associated with chemicals,  materials, products and services commercialised or introduced onto EU market. The SSbD framework  aims to develop criteria for chemicals and materials in the context of the CSS that should contribute to  achieving the Green Deal ambitions. To fulfil these ambitions, there is the need to develop a new  framework for the definition of safe and sustainable by design criteria for chemicals and materials. To do  so, several frameworks were reviewed [EC JRC, 2022 https://data.europa.eu/doi/10.2760/879069]  including initiatives from research, industry, governmental agencies and NGOs. Capitalising on this  information, a framework was developed by the European Commission's Joint Research Centre [EC JRC,  2022, https://dx.doi.org/10.2760/487955]. 
The SSbD concept integrates aspects for the domain of safety, circularity and functionality of chemicals  and materials, with sustainability consideration throughout their lifecycle, minimising their  environmental footprint. The framework presents the dimensions, aspects, methods and indicators that  can be used to assess chemicals and materials and how criteria can be defined in order to identify those  chemicals and materials that are SSbD. 
The SSbD framework entails a (re)design phase and a safety and sustainability assessment phase in  which the safety, environmental and socio-economic sustainability of the chemical/ material is assessed  in five steps. The first three steps assess safety aspects such as the hazard properties (Step 1), the  human health and safety aspects in the chemical/material production and processing phase (Step 2),  and the human health and environmental effects in the final application phase (Step 3). Further, Step 4  assesses impacts along the entire chemical/material life cycle, and Step 5 explores socio-economic  aspects, focusing on the available approaches and suggesting potential streamlined assessment  methods. Finally, an evaluation procedure is proposed to rank chemicals and materials to identify the  best on sustainability performance and those that call for improvements or even need to be substituted  or phased out.