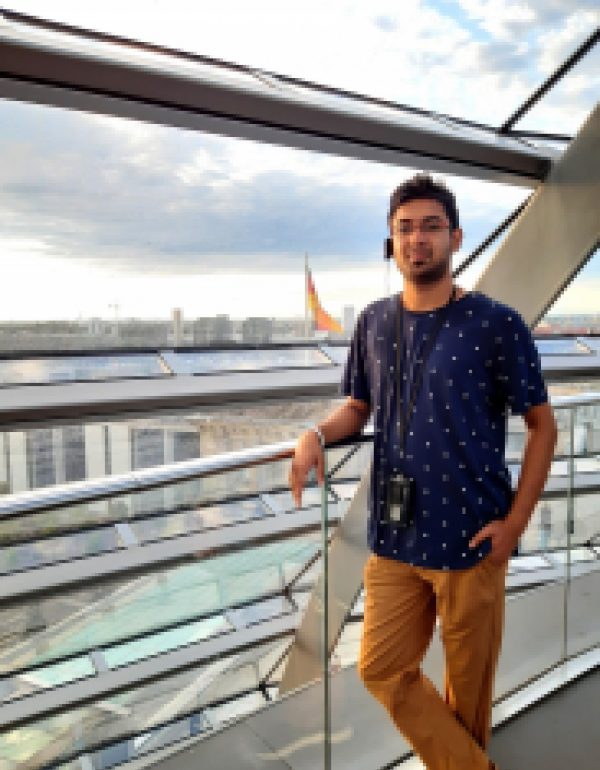 Abishek Laxmanan Ravi Shankar
OpenTox 2020 Intern
I am currently pursuing a Master in Bioinformatics at Freie Universität Berlin. In my Master's Program, my focus is on Structural Bioinformatics and Protein Modelling. For my first internship, I worked on "Binding Site Detection of a Protein using Jupyter Notebook". My research - review Article was on "Computational Approaches to predict Enhancers" For my Master's thesis I am currently working on the topic with regard to Toxicity, Molecular Docking, and Structure Prediction 
I did my bachelor's in BTech Industrial Biotechnology with my focus on bioinformatics and protein modelling topics. My bachelor thesis was on "Molecular Dynamics Simulation of Poly-Glutamine Molecules in predicting Huntington's disease". My mini-project work was based on "Modelling of L Arabinose Isomerase protein using Modeller 9.19 software. 
These experiences come in handy, and I am currently thrilled to be a part of "OpenTox Internship Program 2020". Looking forward to working with the Team and would give my best to help the community.
Toxicology Resources - OpenTox Session
Collection of Open source data on ​"Toxicology Projects and Programs " 
An attempt was made to create a database with the repository containing Toxicology projects and programs in and around the globe. The data was first added to Google sheets and later published on the Opentox website. The main aim of this process is to bring the scientific and industrial community in the field of toxicology together in the process of making the freely available data publicly available under one roof. The repository contains the following details regarding the toxicology projects and Programs in and around the globe. This data gives a complete set of details regarding the projects and the programs. 
Projects / Programs name 
Type of data produced 
Organisms used for the study 
Years active 
Publications / citations 
Description About the project 
URLs of open-source data 
Authors / Leads 
Contact address 
Technology utilized 
Country / continent