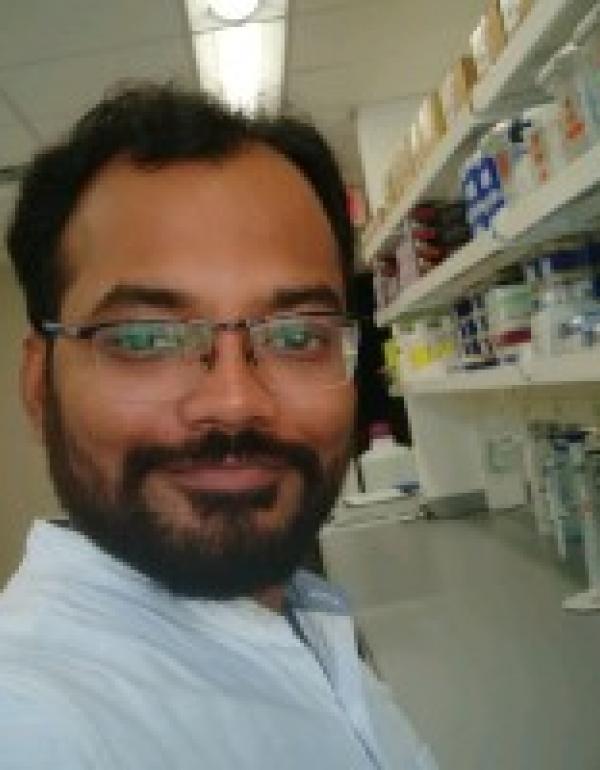 Subhadeep Roy
OpenTox 2021 Intern
Presently I am working as a Post-Doctoral Fellow at IIT Delhi. I have also worked as Post-doctoral fellow in Penn State College of Medicine, USA. I did my PhD in Pharmaceutical Science from Babasaheb Bhimrao Ambedkar University, Lucknow. As my present Laboratory name suggests (Regenerative Engineering Laboratory), research in our lab is an adventure: there are challenges, there are risks, yet there is fun. Here I am trying to push forward the boundaries of biomaterial, Tissue engineering, and 3D bioprinting in a multi-directional way, a research that is closely associated with my identity. 
Even though we have made great innovation, but there is still a void space of knowledge about our material to cell interaction and their predictive toxicity. There are numerous unaddressed areas, especially the in vivo reprogramming of biomaterial and what goes wrong in immune reaction.  How can we develop a new strategy to design immune informed biomaterial, to get better patient-specific biomaterial? Most importantly, how can we solve and understand the intermediate crosstalk between cells and material regarding toxicity. These are the questions that keep me awake at night. Fusing different ideas and disciplines is always proven fruitful to solve a major problem for greater context. The old conventional thought process is the main reason, that we know very little and lightyears away to understand cells to material interaction. 
While we are chasing an increased demand for patient-specific novel and innovative therapies or diagnostics, the capabilities of basic biomaterial hit its fundamental limitation. Recent advances in tissue engineering and microfabrication technologies have generated huge interest in researchers to develop novel biomaterial and in-vitro disease models. But in the present scenario, the translational value of different prototype biomaterials is often questioned due to their poor immune compatibility/toxicity and lower clinical success rate. I love to be surrounded by intradisciplinary knowledge and my present laboratory helps me to nurture my innocent yet mischievous little devil's mind in a different aspect. 
Through positive interaction with a different expert of their own field though this Opentox 2021 platform will certainly provide me an environment which will motivate me to pursue my future endeavour to identify different in-vitro model for screening of drug target for COVID-19. As well as there will be an emphasis on patient specific toxicological and immunological aspect of repurposed drug candidate.